Plan Your Ride
Easy/Medium, Quiet Roads, Sealed/Unsealed
You have a choice of 2 routes from Adelaide to Melbourne. The Outback Trail 1120km and the Coastal Trail 1063km.
Enjoy meeting the locals on the taste of the Outback Route where the towns are small and everyone will know where you are before you do.  Love the cafes and beachside hamlets along the beaches on the coastal trail.
What we Love
Taste of the Outback Trail: Enjoy historic ports, wineries, a trip across the Mallee through real Australian outback towns, the ancient hills of Gariwerd and the painted silos that loom out of the flat landscape. Finish through the Brisbane Ranges National Park.
Coastal Trail: Our UK rider Josiah says, "Occasionally somewhere comes so highly recommended that you just can't miss it. The Great Ocean Road felt like it was built specifically to show of Victoria's beautiful coastline to cyclists.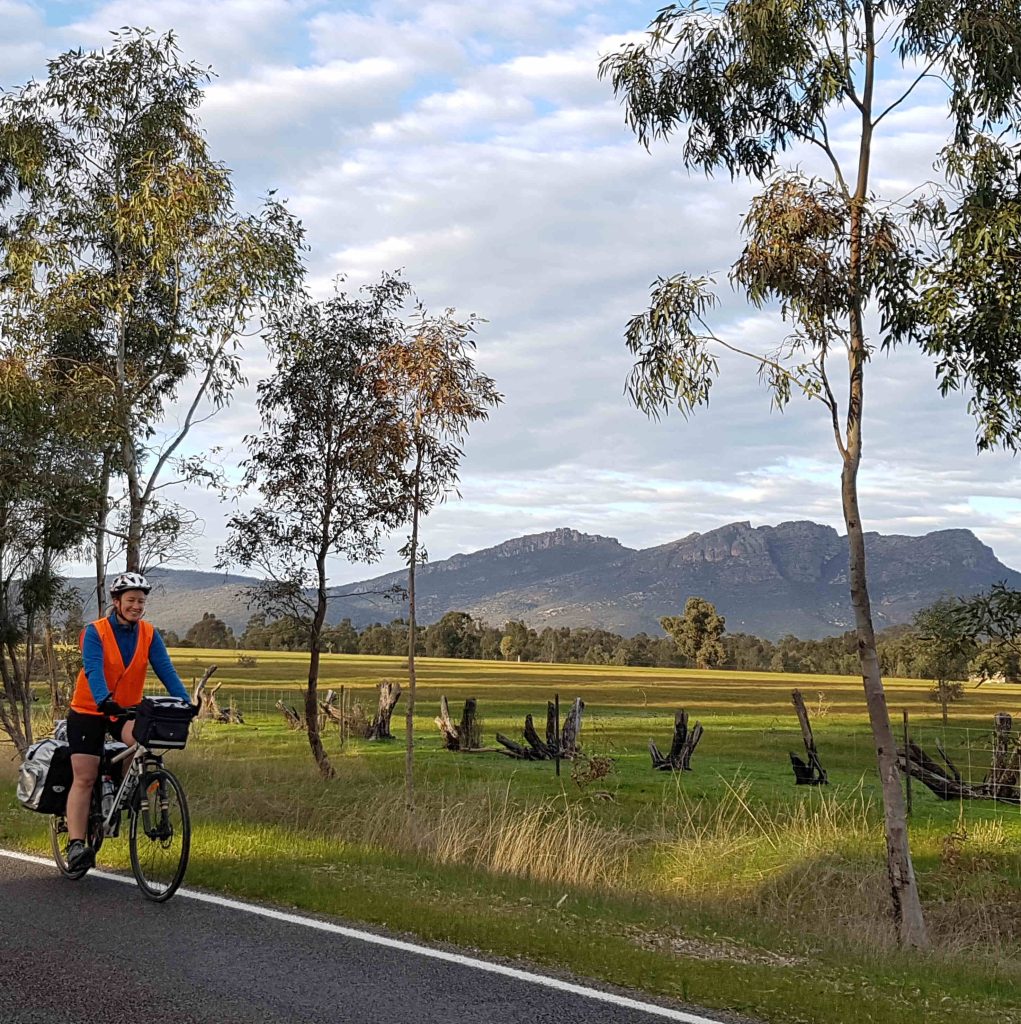 What to Look out For
The Great Ocean Road is best after Easter to mid December. We normally recommend quieter roads but this is an iconic ride.
Start Adelaide – ride with the wind. Access: Adelaide or Melbourne Airports, Train: Adelaide Interstate. The Overland train service will take your bike for a fee.
Autumn/Winter/Spring are best. Avoid the harsh summer temperatures.