Plan Your Ride
888 km, One Way, Flat, Hilly in Flinders Ranges, Medium/Hard, Remote, Sealed/Unsealed
Maw Mawson PLEASE! The Mawson Trail is almost entirely off-road, and some sections are pretty unsuitable for a heavily-loaded bikes. The technical singletrack trail, designed for mountain bikes, is so narrow that the gaps between trees are sometimes too tight for a side pannier bike to squeeze through with the panniers still on. The trail dips steeply in and out of dry, stony creek beds where more often than not you have to get off and push the bike. You might get punctures from sharp rocks.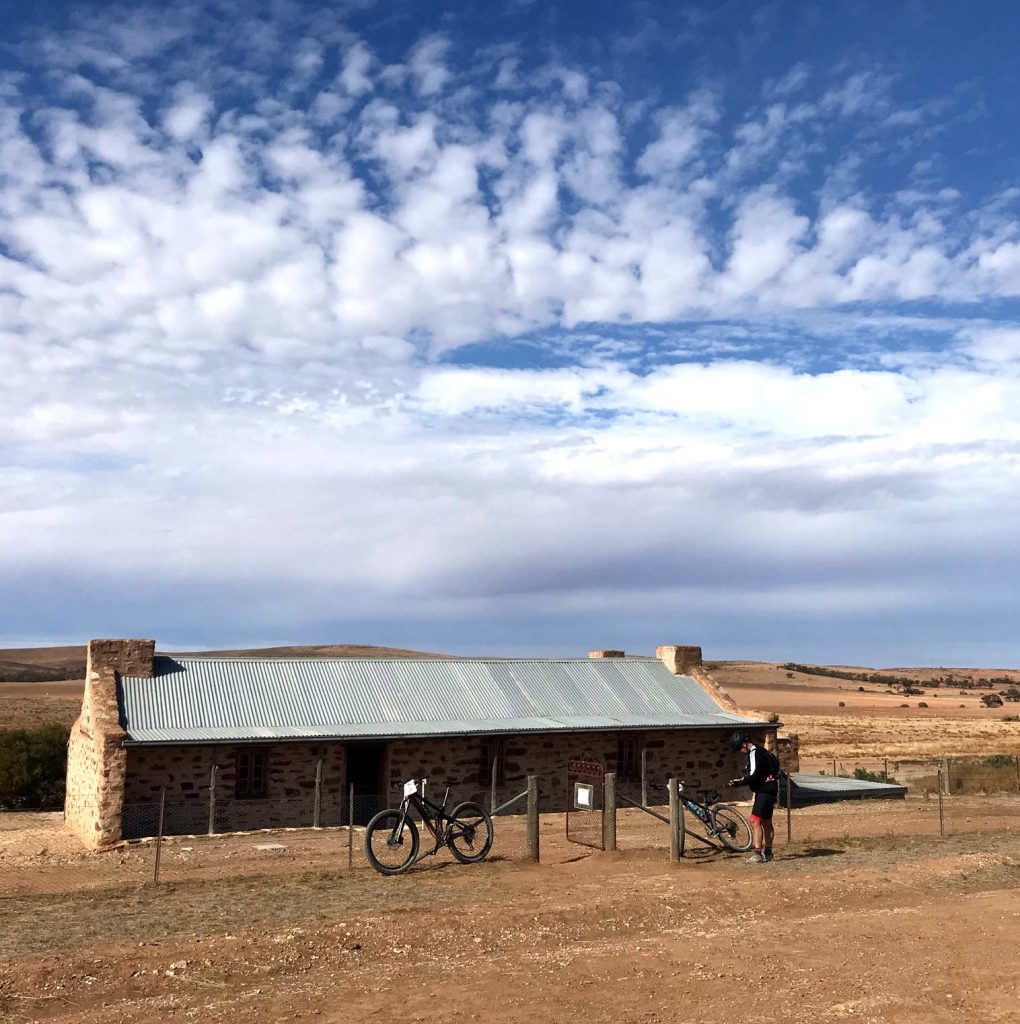 What we Love
The Mawson Trail takes you through the Adelaide Hills, Barossa winery region and the Flinders Ranges. Enjoy the meandering route which seems to mimic the indecisive trail an ant might take. The trail uses quiet country roads, fire trails and tracks through farms and National Parks. It can be a challenge for the cycle tourer as the track is narrow in places but the journey is well worth the odd walk and push. In the wet some of the tracks can become very muddy and we have mapped a few alternate routes. You will see kangaroos and emus as you journey though the Flinders Ranges.
What to Look out For
Take water for the trip easily accessible on your bicycle for use while riding, with more inside panniers for camping. Water requirements will vary according to the season but should never be underestimated. Water in creeks, waterholes and on the ground should never be drunk. Excessive heat will cause riders to consume a lot of water. In these conditions, a support vehicle should be considered.
Make sure you know how to look after your bike as this trail is quite rough – but fun.