Plan Your Ride
There are many Rail Trails and Cycle Paths around country Victoria.
We have mapped 14 Rail Trails and many cycle paths – over 830km. We continue to map more and if your purchase the package they will upload for free as we complete them.
Check out the map to find the ones nearest you. They are all fun to ride, are suited for families, groups, couples and single cyclists
What we Love
Our free demo Rail Trail is the Great Southern Rail Trail. A perfect snapshot of a fabulous rail trail holiday.
The Great Southern Rail Trail is a wonderful journey through the small arty villages of South Gippsland with great food and accommodation to suit all budgets. The rail trail takes you past native bushlands, through the Black Spur over the trestle bridges, via the wonderful little villages where there so much to explore and finishes in Port Welshpool for fish and chips looking over the Long Jetty and the National Parks. Explore them all!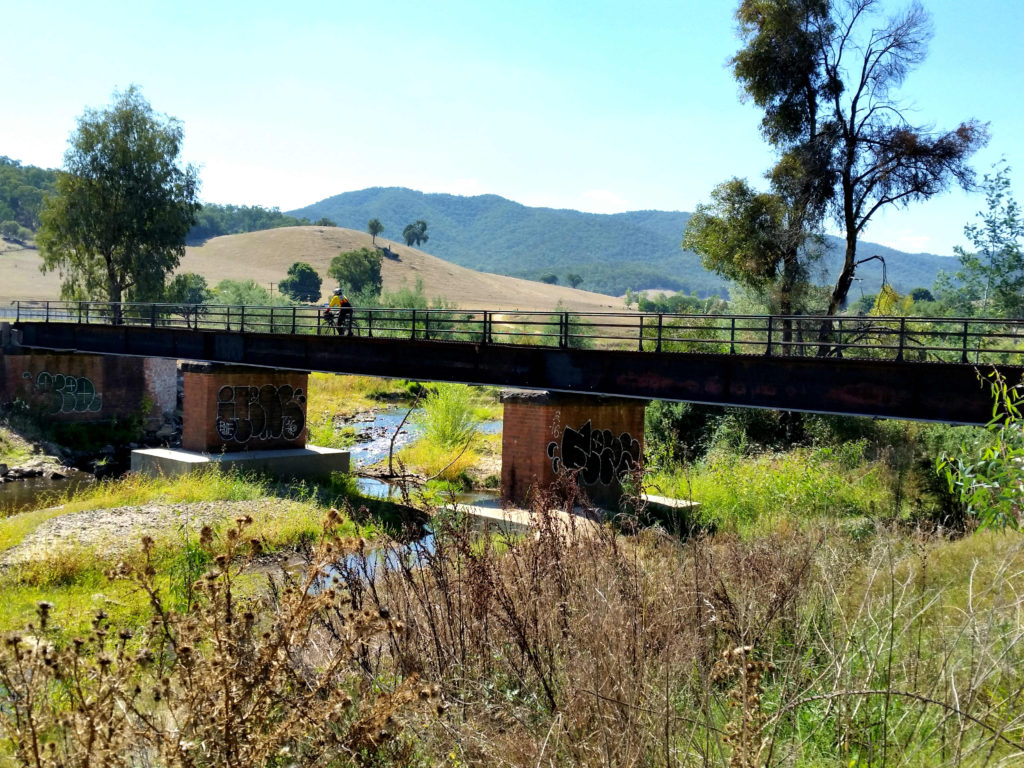 What to Look out For
Rail Trails in Victoria can be ridden all year round.
Most trails have bike hire which we include in our app notes
Be careful to book accommodation that is close to the rail trail. Check the address as access to some accommodation can be on very busy roads