Plan Your Ride
2240km, Mostly Flat, Hilly in Flinders Ranges, sealed/unsealed
WARNING: SECTIONS OF THIS RIDE ARE HARD and REMOTE!!
The open desert of the outback has a unique beauty unlike anywhere else in the world. Cycling here is a real challenge. You will need to be experienced to tackle this fabulous route. Beware that Marree to Oodnadatta and painted desert route via Cadney Homestead to Marla have little support, almost no water and little mobile coverage. Take care to be well supplied. Ask the locals for current conditions.
What we Love
Start in Adelaide right on the beach and cycle through the Flinders ranges, Mawson Trail, Oodnadatta Track and finally on to Alice Springs in the centre of the Outback.
The Mawson Trail showcases everything the region North of Adelaide has to offer, such as the Flinders Ranges and Barossa winery region. This area with water and cycle paths lets you get fit before you take on the outback and its challenges. As you head north your fellow tourists will slowly change from civilised tourists enjoying the finer things in life to the hardy, dusty travellers of the outback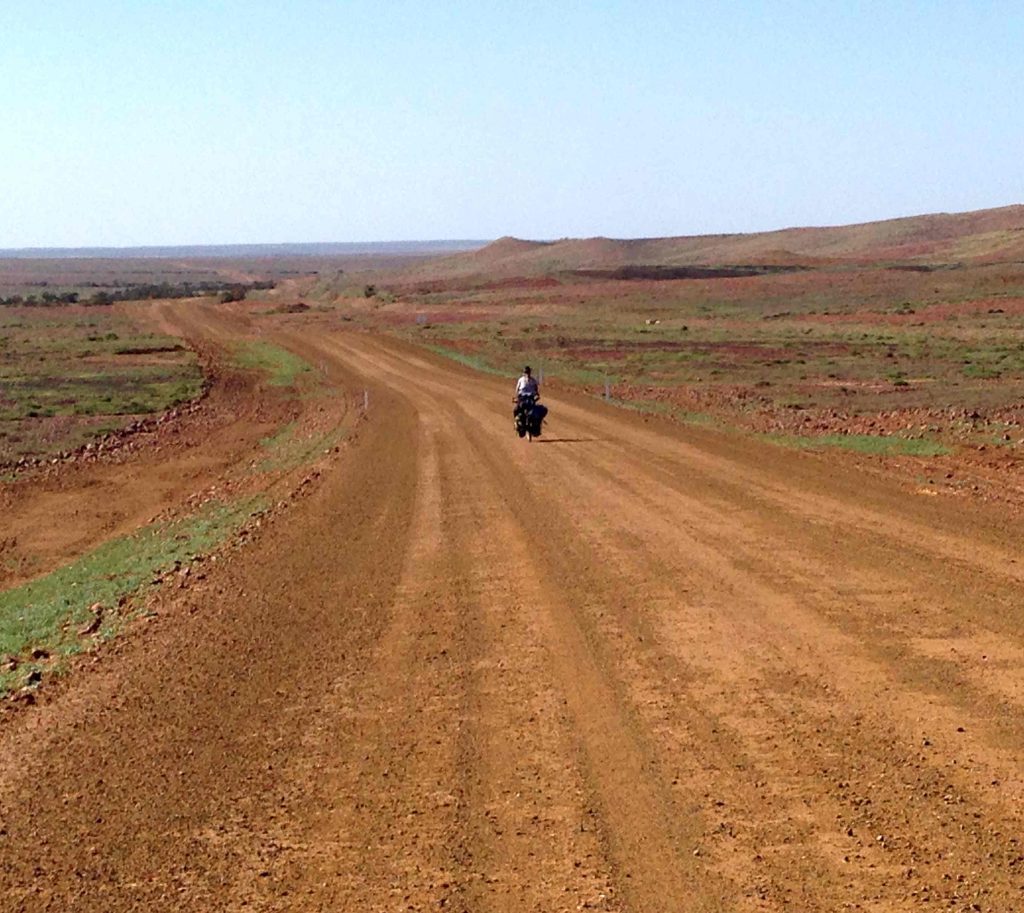 What to Look out For
The legendary 620 km Oodnadatta track traces the route of the Old Ghan railway line named after camels and handlers imported from Afghanistan in the 1800s. The 400 km section we travel on is unsealed, inhospitable and can be very hot and there is NOTHING out here: NO PEOPLE FOOD OR WATER – sometimes for 200 km. Josiah told us as finished this ride: " When you reach Oodnadatta the welcome sign says it all 'The driest town, of the driest state, of the driest continent.' I still consider the Oodnadatta Track the most godforsaken place, but I also kind of miss it. Looking back, I might even allow that I enjoyed it!"