Plan Your Ride
700 km One Way, Easy to Hard, Flat to Mountainous, Sealed/Unsealed.
Start: Port Melbourne or Orbost
Transport: Melbourne (Southern Cross) Station, Bairnsdale, Stratford, Rosedale stations, Orbost bus service does not carry bikes.
Alkira Accommodation offers cycle friendly accommodation on this trail
What we Love
The Grand Gippsland Cycle Tour is a wonderful cycle trip that takes you right out of Melbourne to the beautiful green countryside of Gippsland, exploring the stunning beaches, rolling countryside, historical country towns and temperate rainforests. You won't find a more exciting journey through regional Australia than this! Finish in Orbost, far East Gippsland where the Snowy River meets the sea. On this tour you will get up close to Australian native animals and birds. Love the fresh air and clear skies and friendly locals!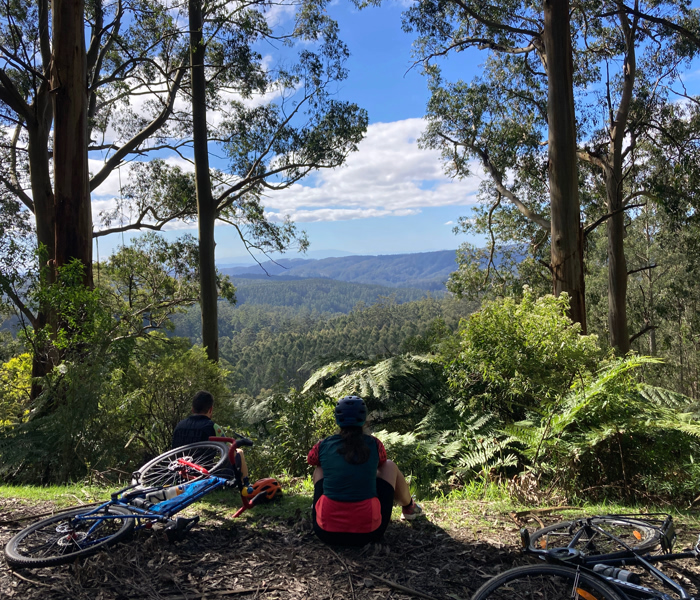 What to Look out For
This tour is a great ride through country Victoria. Bring clothing layers as the weather can change quickly.
A few roads can be busy so wear hi-vis clothing.
Book accommodation ahead between December and May.
You can ride this all year.