Plan Your Ride
3200km, Road and Paths, Sealed/Unsealed/Gravel Grinding, Hard to Easy, Choose your route
Our Brand New NSW – South +ACT Network is an innovative, world first, planning tool for choosing your own cycling adventure.
NSW – South +ACT Network is your guide to exploring the beautiful Illawarra beaches south of Sydney and through to the Australian Capital Territory and the forests . The Southern NSW beaches are truly stunning with lots of cycle paths and escarpment backdrops. The lovely old country towns which were home to Ben Hall make an interesting cycle through the stately old towns of Forbes, Cowra and Harden. You can follow one of our suggested cycle tours or use the network to plan your own tour or day ride.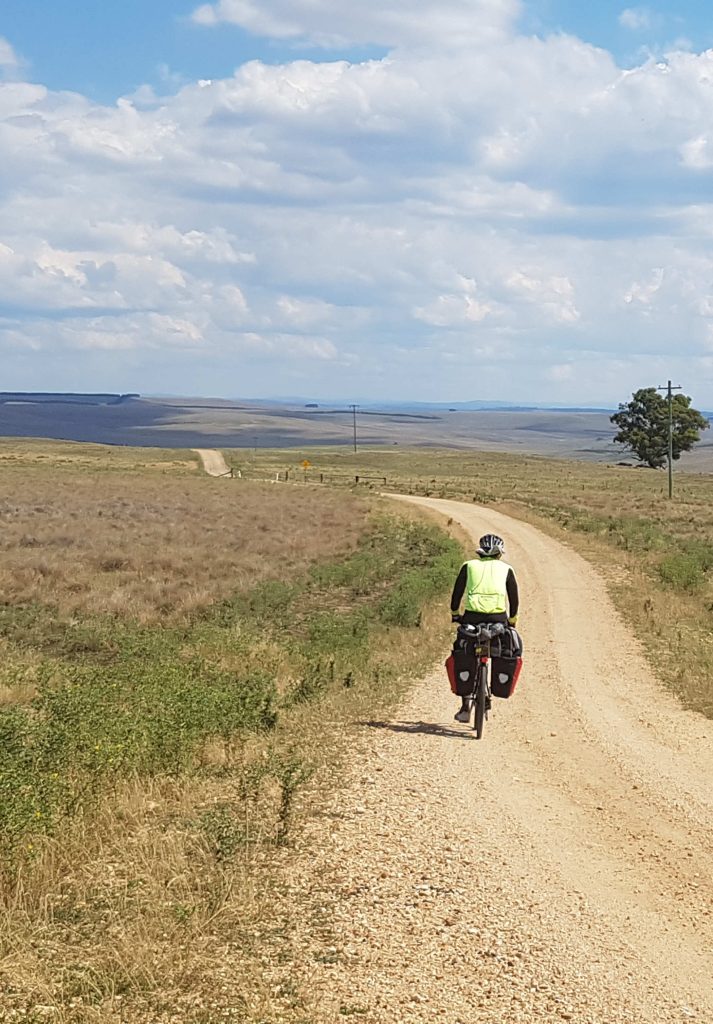 What we Love
Cycling in Southern NSW and ACT is a land of beaches and back country views. You can ride from Sydney to Melbourne.
Or you can start close by Sydney with a tour through wetlands, lakes and sparkling beaches.
Attack the Buns – BUNgendore (or BUNgonia) to BUNdanoon. Along the way enjoy some fine country trails, forests and views across the escarpment. It is a challenging ride and John rode it with wide tyres with bike packing bags.
Ben Hall roamed these open plains carrying out audacious raids on the coaches carrying gold and other valuables. Explore his hideout and the site of his shooting death in 1865. The ghost of Ben Hall whispers in the wind.
What to Look out For
Riding is Southern NSW and ACT is full of surprises and amazing views.
Along the coast you can ride all year round.
Watch the forecast in the high country for winter – it can be very cold and wet with fast weather changes. Snow is a possibility.
Take a charge pack and ensure your phone is in aeroplane mode if you are planning to go back country.