Plan Your Ride
1450km, Road and Paths, Sealed/Unsealed/Gravel Grinding, Hard to Easy, Choose your route
Our Brand New South Australia Network is an innovative, world first, planning tool for choosing your own cycling adventure.
South Australia is a real mix of riding from wineries and beaches to tough tracks through the outback. Choose your adventure carefully!
Plan your own cycle tour on quiet South Australian roads and paths. Our network covers rideable roads/paths in South Australia specifically designed for cyclists, away from the traffic, so you can plan your own cycle tour with confidence.
What we Love
Experience the outback, open plains, coastal surf beaches and secluded coves. Ride through friendly, iconic, country towns, many with quaint stone buildings set beautiful scenery that makes cycling so much fun.
This network includes Walk the Yorke by bike. Get away from it all, cycling on tracks and quiet roads that hug spectacular coastlines. The Mawson Trail showcases the Adelaide Hills, Famous wineries and the Flinders Ranges. A tough ride where you will sometimes need to get off and push. Once you have finished challenging yourself ride right out of Adelaide to Goolwa on the spectacular Fleurieu Peninsula and continue to the Coorong where the Murray flows out to sea.
There is so much to see and taste – you will love riding  your bike in South Australia.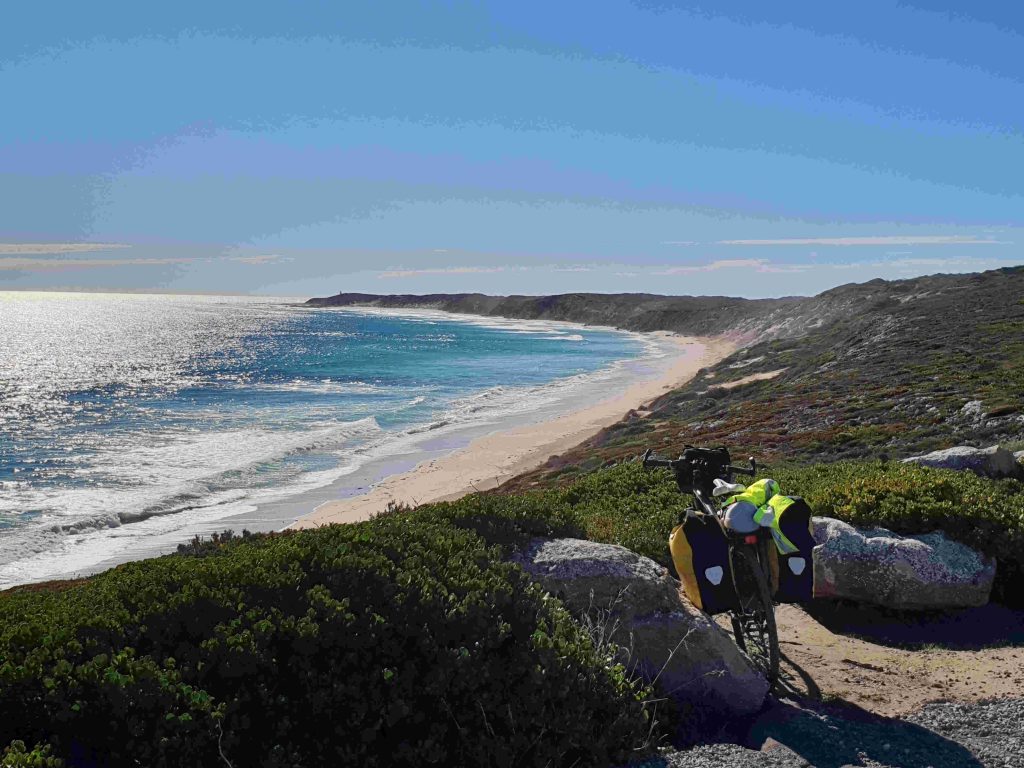 What to Look out For
Riding in South Australia is scenic exciting and sometimes remote.
Best time to ride is autumn and spring. Watch the forecast for winter – the sunny days are just beautiful. Avoid any harvesting seasons eg November for the Yorke Peninsula.
Take a charge pack and ensure your phone is in aeroplane mode if you are planning to go back country.